Lacrosse Cleats Vs Football Cleats: What's the Difference?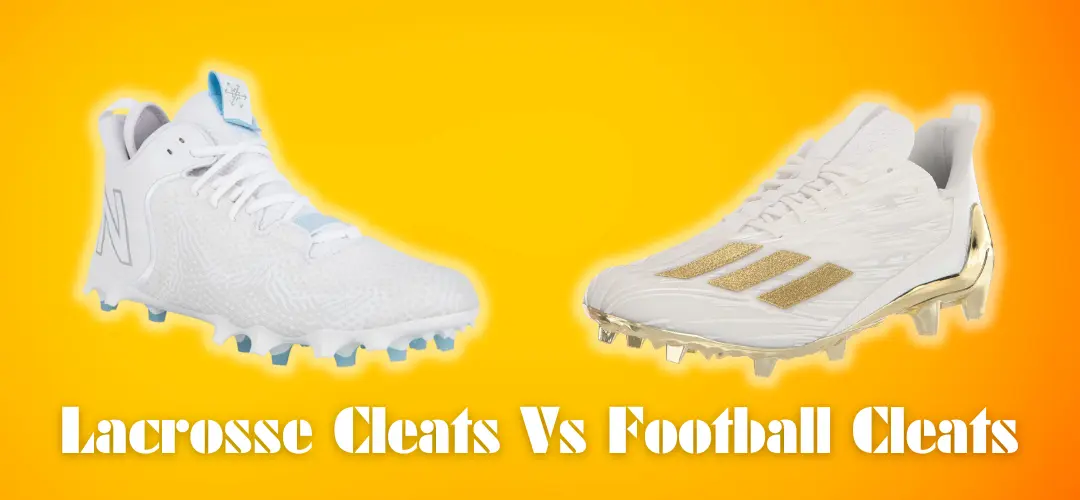 Lacrosse Cleats Vs. Football Cleats: What's the Difference? This is the most asked question among players who are just starting out their games. Well, it's not just about structure and gameplay, rather it is about the nuances like breathability, shape, cut, outsole layout, and type of court.
Want to know more about the differences between lacrosse and football cleats? Don't know which pair is suitable for your level of skills? Here is a complete guide to learn about the functionality, structure, and practicality of these two types of cleats. So, don't waste more time and dive right in.
Lacrosse Cleats Vs Football Cleats
All About Lacrosse Cleats: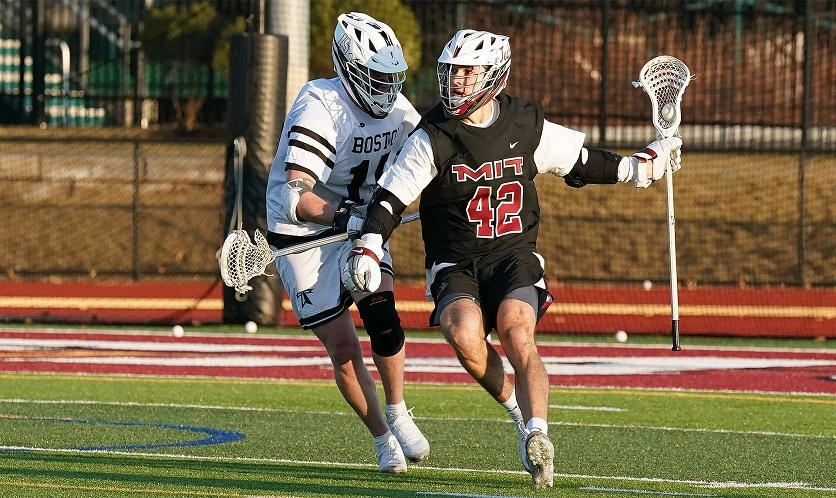 Like other sports, Lacrosse cleats are shoes designed specifically for Lacrosse fields. In a nutshell, these cleats are flexible and lighter that allows you to freely move around the field and gain speed quickly. They are designed to be used on artificial turfs with either metal or plastic studs, based on the surface of the court.
Likewise, the fact that they are great on artificial indoor facilities makes them quick and fast. This is also accredited to the higher number of studs on the toe area that adds to the momentum and grip. In addition, Lacrosse cleats have better support for their outer-edge technology. Typically, designers have always used a mid-cut sole for these cleats, as they are not for traction in the first place.
Different Types of Lacrosse Cleats:
Likewise, when it comes to Lacrosse cleats, you need to find the right type. And most of it comes down to the shape of your feet. Here are some of the most commonly used Lacrosse cleats you will find across the market. So, check them out.
Do You Need Different Types of Lacrosse Cleats for Playing in an Indoor Facility?
Yes, most players prefer using different types of Lacrosse cleats for indoor courts. This is because they have different outsole structures. For instance, ones for outdoor surfaces have stronger and more flexible outsoles. In contrast, designers mostly use texture rubber to make the outsoles for indoor Lacrosse cleats.
All About Football Cleats: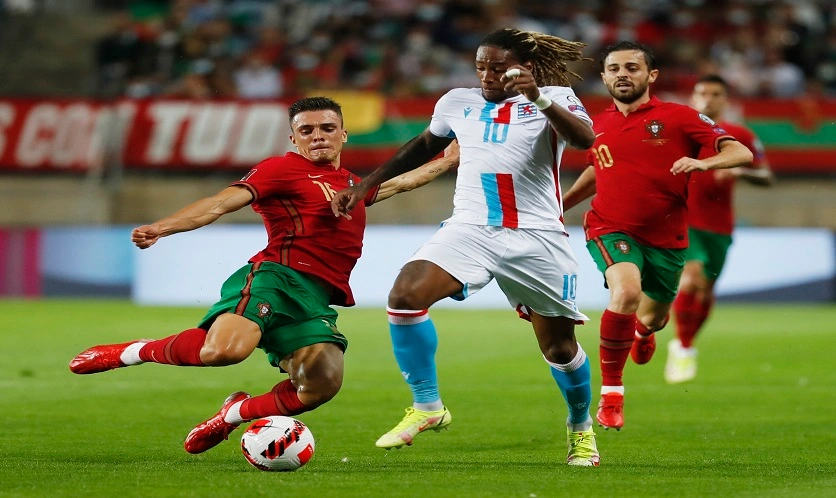 Like Lacrosse cleats, Football cleats are designed to be used on grassy outdoor fields. These are essential pieces of Football equipment, as they help players with support and traction. In a nutshell, these cleats help you with a range of tactics to score a goal against an enemy team. They are not primarily designed for momentum but rather support, as Football players primarily require stability against impact and shock and gradually increase their speed.
This is the reason why they have a few studs on the sole. These studs help players get the traction that, in return, helps them make cuts and take sharp turns. As time is progressing, different types of Football cleats are coming into the market and the modern alternatives are equally fast and supportive.
Different Types of Football Cleats:
Football cleats are divided into two categories, outsole designs, and cuts. These two categories further have different structures and types. And here are some of them mentioned.
Common Differences between Lacrosse and Football Cleats:
The most apparent difference between these two games is that Lacrosse is played on artificial surfaces while Football occurs on a natural grass field. Therefore, it is obvious that both of them have different requirements. One of them wears bright shoes, also known as cleats. Here are some of the common differences between Football and Lacrosse cleats that can help you in finding out what to buy from the market.
The first thing different in Lacrosse and Football cleats is the height of their ankle. For instance, Football cleats mostly have a higher collar area and ankle as compared to other running shoes like Lacrosse. And this is because Football players require more protection against injuries caused by jumping and impact.
On the contrary, Lacrosse players mostly need protection against the bumps that mainly target the knee area. For this, it is ideal for them to react to the dodge of the ball, having more stability and flexibility. Hence, they tend to have a low-profile and wider ankle. They are partly designed to mimic the natural slide of your feet, so it is easy for you to move around while running on the field.
Breathability and Air Flow:
Next, the level that passes through Football and Lacrosse cleats is different. Because the players are always running and jumping on the Football field, these cleats have a lightweight and breathable structure. The majority of them are either made up of pure leather or mesh, which means they have better airflow. They are also sweat-proof and don't bother the players on a hot summer day.
In contrast, Lacrosse players are not making as much movement as Football players. Hence, they are not bothered by sweat and moisture. This is why most of them are made up of synthetic fiber and other hard fabrics. Though they are not waterproof, air can easily pass through them.
Generally, Lacrosse cleats are designed to have more studs as compared to soccer and Football cleats. Typically, a Lacrosse cleat can have studs anywhere from four to twenty. Four of these studs are around the heel area while eight studs are around the ball of the foot for extra speed and traction, given that they are required to move quickly.
While talking about Football cleats, they have an average of six to seven studs. Two of the studs are placed on the heel area while the other four to five studs are on the toes of the foot. And this is partly because they have an elevated layout and narrow structure. Hence, it wouldn't be wrong to say that the purpose of these studs in Football cleats is for stability.
The Breaking-In Process of Football and Lacrosse Cleats:
Do you need to break in the Lacrosse cleats? Yes, it is extremely important to break your Lacrosse cleats before you start using them for real matches. This is because it makes them comfortable and reduces the chances of injuries. The best way to do so is to rotate them repeatedly and use them in practice matches. Or, you can soak them in warm water for a long period of time.
In contrast, though it is preferred by professionals to break Football cleats, it is not a necessity. This is because Football shoes are relatively flexible and don't feel uncomfortable, even from the start. That said, breaking in your Football cleats takes time, so you don't have to rush for it. So, despite using them for practice matches, you can just soak them in water for short intervals, rather than fully going in.
Cost of Football and Lacrosse Cleats:
Football cleats are a bit expensive because of their high production cost. On average, a typical pair of Football cleats can cost you anywhere between $50 and $150. However, you need to consider the structure, features, and brands before buying them, as they add to the overall cost of your Football cleats. Likewise, detachable cleats designed for professionals tend to be more expensive.
On the contrary, the cost of Lacrosse cleats varies based on the features and brands. On average, their prices range between $40 and $120. Irrespective of the type and structure, most Lacrosse cleats will cost you similarly. That said, cleats designed specifically for professional players cost more than $130, partly because they have more customization options.
Size of Lacrosse and Football Cleats:
The good thing about Lacrosse cleats is that they come in a wide variety of sizes. So, whether you are a woman or a man of different ages and skills, it is easy for you to find a specific pair of cleats. Most Lacrosse players like to cut their half or full-size while paying for cleats. This is because it helps them with a proper fit and feels comfortable, without even breaking them in.
There is not much versatility when it comes to Football cleats. For instance, if you are a man who wants a pair of Football cleats, there are endless options. But it is not the same for women and kids, as most brands don't target them as the audience, which is why they are left with limited options. Hence, if you are a woman finding a pair of snug Football cleats, it is wise to cut the size and check them in your feet, so that they don't feel uncomfortable during the game.
Note: Do consider that size options vary by brand and your feet structure, so it is always wise to check the size chart each time you are out there buying a pair of either Football or Lacrosse cleats.
What Makes the Best Cleats for Lacrosse: Factors that Matters:
What sort of cleats work best for Lacrosse? There are a number of things that matter, from the structure to quality, breathability, and the number of studs. Give this guide a quick read to check which cleats are suitable for you as a Lacrosse player.
The first thing that matters when it comes to buying Lacrosse cleats is the airflow. Here, you need to make sure it has the perfect balance of durability and breathability. The players must neither feel suffocated because of a narrow fit nor they should have a really light construction (mesh).
Next, it is equally significant to make sure the cleats have a decent number of studs. Typically, Lacrosse cleats tend to have anything between four and twenty cleats. Part of the reason is the traction and speed they offer against artificial turf surfaces. Hence, with this many studs in your cleats, you don't have to worry about gaining momentum.
Another thing you need to consider about cleats is their structure, particularly the ankle and toe area. For instance, the lower to mid-cut cleats are best for Lacrosse, partly because they allow players to gain momentum on the field quickly, so it is easy for them to dodge the ball this way.
You also need to make sure that the cleats are made up of highly durable fabric like synthetic and pure leather. Especially when it comes to the outsole, it is important to make sure it is neither too strong nor too soft. Flexible rubber is best here, as it allows you to move around and absorb shock ideally.
Last but not least, while you are buying Lacrosse cleats, it is important to have the right feet angle. For this, you may have to consult a professional player, so he/ she can tell you what is the best angle position and material of cleat for your feet.
What Makes the Best Cleats for Football: Factors that Matters:
Just like Lacrosse cleats, Football cleats have some specifications. And if you are in the process of buying them, it is always better to do your research. Here is a complete list of things that are important when you plan to buy a quality pair of Football cleats.
The first thing to look for in a pair of cleats for Football is the cut. Now, across the market, you can find shoes with three types of cuts, high, low, and mid. All of them are needed for a Football shoe pair based on the position in the game. And here is how you can utilize each.
Another thing you need to make sure of is a proper fit. It must not be too tight or loose. Rather, it must support players in a way that they are protected against blisters and inflammation after long hours of games. It is equally important to break your cleats, as it makes them comfortable for intense use. Typically, cleats with a ½ inches longest toe work best for Football cleats.
The outsole of a shoe stretches from the tip to the ball of the shoe. Hence, it is pretty obvious that when you are buying a pair of cleats, it is ideal that this area is strong enough to support you and keep you stable. Now, when it comes to Football, speed is not as important, as players tend to gradually increase their momentum in the game.
Last but not least, it is important to go for cleats that are strong for outdoor grass fields. But it gets tricky, as with this, you also need to make sure that they are easy to breathe in. Here, pure leather, microfiber mesh, and synthetic mesh work best. Don't go for synthetic leather, as it can easily suffocate your feet.
Popular Brands for Lacrosse and Football Cleats:
While you are out there buying cleats for yourself, the brand from where you are buying matters the most. This is because it determines their functionality, durability, style, and price. Here are some popular options you can find across the market.
Frequently Asked Questions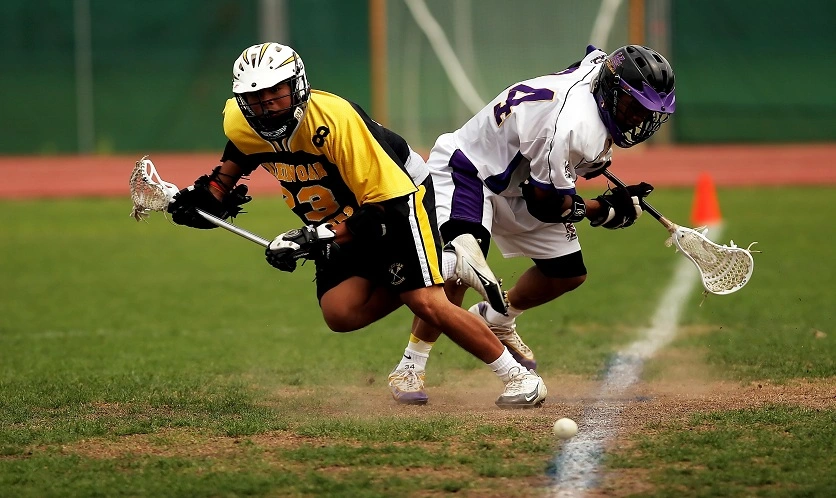 Final Thoughts
Are lacrosse cleats better for me because they have a flexible and durable structure? There is much more that goes into making the decision, apart from their structure and gameplay. Here, you need to look into small things like the size, cut options, outsole, breathability, ankle support, type of court you are playing in, and much more.
Finally, I hope this guide has helped you in figuring out which type of cleats are best suited for your skillset and gameplay.
Also see: Best Women's Lacrosse Cleats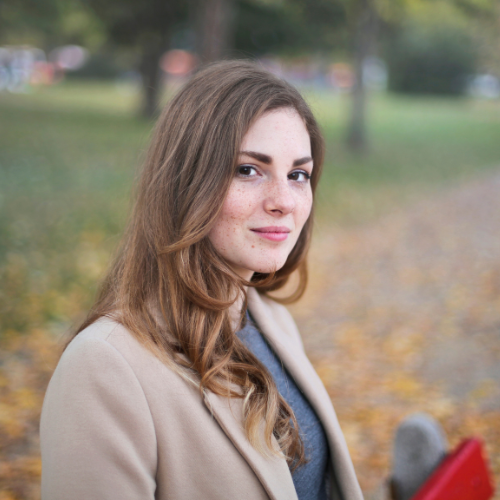 About Author
Hello, I am Amber Zoe. I have liked to play lacrosse since my childhood. I like to play with different teams. I have also been a coach because of guiding the team members well. Not only do I provide athletic guidance, but people know my preference for picking up lacrosse accessories. Because I always read everything very deeply and give a proper review. I have played almost every type of lacrosse ball and sticks. Millions of people liked my advice to get the best lacrosse accessories. So I have decided to write lacrosse reviews for a decade. The information I placed on my review is practical and authentic. You can buy anything which I prefer without any hesitation.