How Many Quarters are in a Lacrosse Game?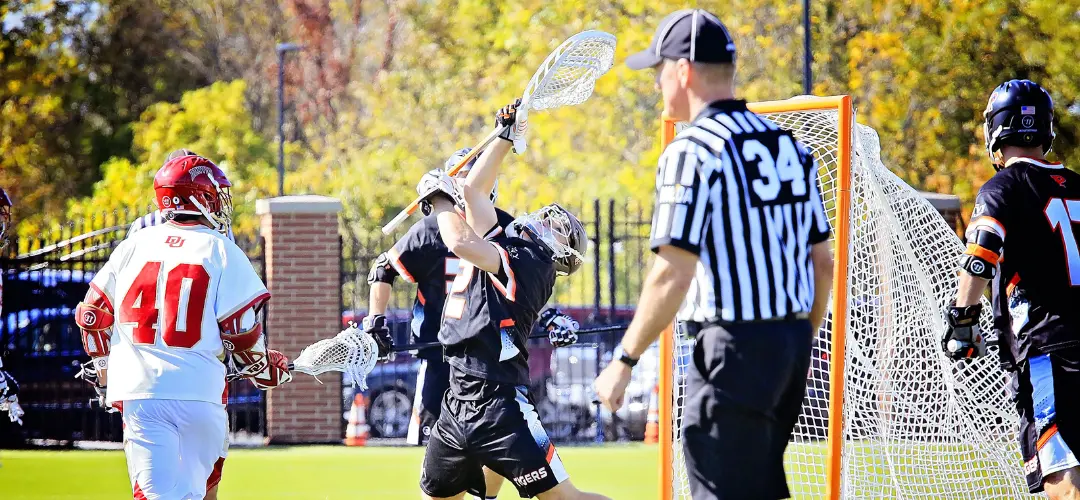 Lacrosse might not be the most famous sport in the world, but it certainly had its fair share of pop-culture moments. Like that line from Teen Wolf, "It's like soccer, hockey, and basketball had a baby and they called it lacrosse".
It is a fast-paced, high-scoring sport that requires athleticism, skill, and energy. However, the rules of lacrosse are not absolute and neither is the playing schedule.
As a lacrosse coach and veteran player, I have often been asked this question "How many quarters are there in a lacrosse game?" Well, the answer is not so simple.
There are various kinds of lacrosse games and the number of quarters or periods can differ in each of them.
| | |
| --- | --- |
| GAME LEVELS | QUARTERS, PERIODS, OR HALVES |
| Professional | 4 Quarters, 12 minutes Each |
| College | 4 Quarters, 15 Minutes Each |
| High School | 4 Quarters, 12 Minutes Each |
| Box Lacrosse | 3 Periods, 20 Minutes Each |
| Club | 2 Halves, 20 Minutes Each |
| Youth | 4 Quarters, 8 Minutes Each |
How Many Quarters are in a Lacrosse Game?
In a traditional outdoor college or high school lacrosse game, there are 4 quarters of 15 minutes each. However, in other types of this game, the timing for the quarters can vary and even the quarters themselves are reduced to extended periods or halves.
As a coach, I have often emphasized the importance of knowing everything about a game before jumping into it.
It is essential to know the number of quarters and length of each quarter to effectively plan and strategize your play.
Lacrosse is not just any game, but one that has had various popular mainstream moments. From Teen Wolf to The Mighty Ducks, the game has made several appearances.
Unless you are a werewolf, you will need a proper strategy to get the win, and a proper strategy comes from understanding the window of time you have for each quarter.
Types of Lacrosse Games and How They Differ in Quarters:
Even though the game is not played all over the world, it still has various types that are played in different states, countries, and even at high school and college levels.
Let's dive into the details of these types and what is their quarter or period breakdown.
High School lacrosse typically has 4 quarters of 12 minutes each. However, the actual length of the game can vary depending on the rules of the organization. It can be played indoors or outdoors.
It is very similar to high school lacrosse and the rules are not absolute here either. A college can choose to have different lengths for each quarter and some colleges can even choose to play the game in two halves for a more continuous flow of play.
Box lacrosse is primarily played in Canada. The game has different rules from traditional lacrosse and has 3 periods of 20 minutes each. It is played in a much smaller area.
Professional lacrosse is also divided into 4 quarters but the time is reduced to 12 minutes. Again, the rules might be different for different leagues, but generally, the 15-minute window is reduced.
Various lacrosse clubs often compete or play friendly matches with one another. The games between them are usually divided into 2 halves of 20 minutes each to maintain a better and faster flow of the game.
Youth lacrosse teams typically begin in second or third grade. Young kids are still given 4 quarters but the time is reduced to 8 minutes each. The reduction in time is to meet the kids halfway as they lack the endurance for a full game.
Breaks Between Quarters in Lacrosse Games:
Breaks between quarters allow players to regroup, make adjustments, switch sides, and get a bit of rest before the next quarter begins.
Outdoor lacrosse games have a bit longer break schedule lasting 2-3 minutes between quarters, while indoor ones have shorter breaks to maintain a more fast-paced game.
League tournaments have their own rules, as Major League Lacrosse (MLL) allows exactly two minutes break, while National Lacrosse League (NLL) only gives you 90 seconds.
Half-time, the break after 2 quarters is usually a bit longer. In the MLL, the break after the second quarter is 10 minutes long. However, in the NLL, there is no halftime break.
In International tournaments, the breaks vary even more. For example, in the Lacrosse Men's World Championship, halftime is usually 15 minutes long, while in the FIL Women's World Cup, it is only 10 minutes.
These breaks are made to allow players to rest, hydrate and re-strategize before jumping into the game again.
As I have mentioned before, the time breakdown is not universal and may vary depending on the college, league, or club, but generally, the difference is not much.
Importance of Understanding Quarters in a Lacrosse Game:
Understanding quarters is crucial for developing a game plan for lacrosse games. It helps you strategize perfectly for the win, and also keep a plan B in the backup.
For example, a four-quarters game would require more endurance than one having three-quarters or periods.
Quarters can also disrupt the flow of the game, which is often in favor of the losing side. Breaks between quarters will allow teams to make critical adjustments before moving into the next quarter.
The winning side can also strategize on how they can carry the momentum in the next quarter and take the cup.
So, understanding quarters is very important if you want to win.
Frequently Asked Questions
Closing Remarks!
In conclusion, the number of quarters or periods depends on the type of game being played and the rules of the organization. Although typically the game has 4 quarters, there is no universal rule. That's all!
Do you want to ask anything else? Feel free to share your remarks!
Also see: How Long Is A Lacrosse Game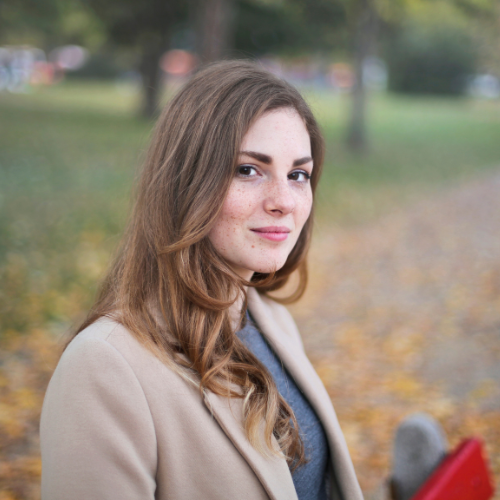 About Author
Hello, I am Amber Zoe. I have liked to play lacrosse since my childhood. I like to play with different teams. I have also been a coach because of guiding the team members well. Not only do I provide athletic guidance, but people know my preference for picking up lacrosse accessories. Because I always read everything very deeply and give a proper review. I have played almost every type of lacrosse ball and sticks. Millions of people liked my advice to get the best lacrosse accessories. So I have decided to write lacrosse reviews for a decade. The information I placed on my review is practical and authentic. You can buy anything which I prefer without any hesitation.