15 Highest Paid Lacrosse Players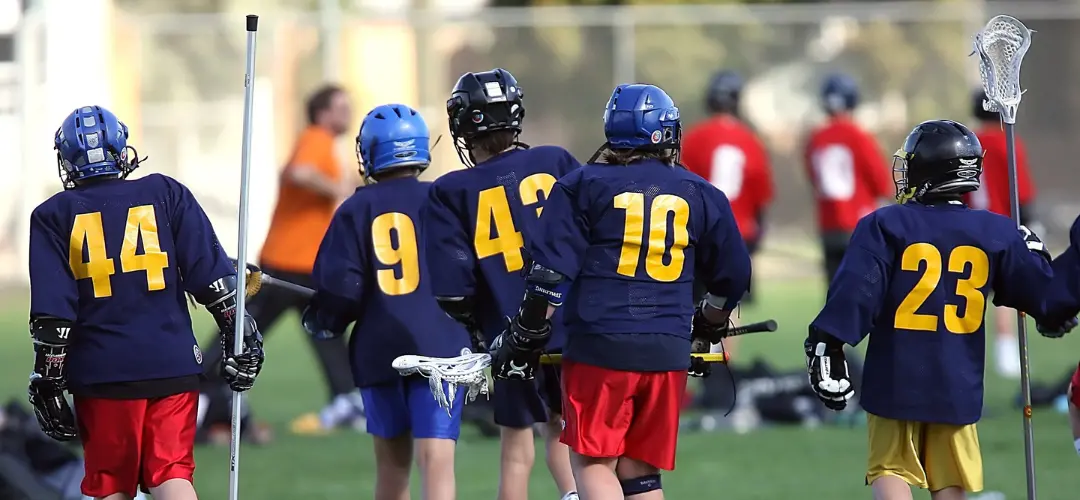 Lacrosse is a sport that has been getting rapidly popular not just in the United States but all over the world.
Although it is not one of the highest-paid sports in the world, professional lacrosse players are making good money. Lacrosse has helped various students gain scholarships in college and compete in NCAA competitions.
Many of the players have gone on to become successful entrepreneurs, businessmen, philanthropists, and politicians and are considered the richest lacrosse players in the US.
With the rise in popularity of the sport, the salaries of players have also increased and new leagues have taken birth to facilitate more aspiring lacrosse players.
Many of the former lacrosse players now have their net worth in billions. In this post, I will be covering the 15 highest-paid lacrosse players who have made a fortune after playing lacrosse.
Top 15 Highest-Paid Lacrosse Players in 2024
Lacrosse has helped launch many careers. Students have received scholarships to get into college based on this game, which allowed them to move on to some really successful careers.
Now, many of those students who played lacrosse in college are successful businessmen, philanthropists, CEOs, politicians, ambassadors, etc.
I have handpicked the following as they are considered to be the richest and highest-paid lacrosse players of all time.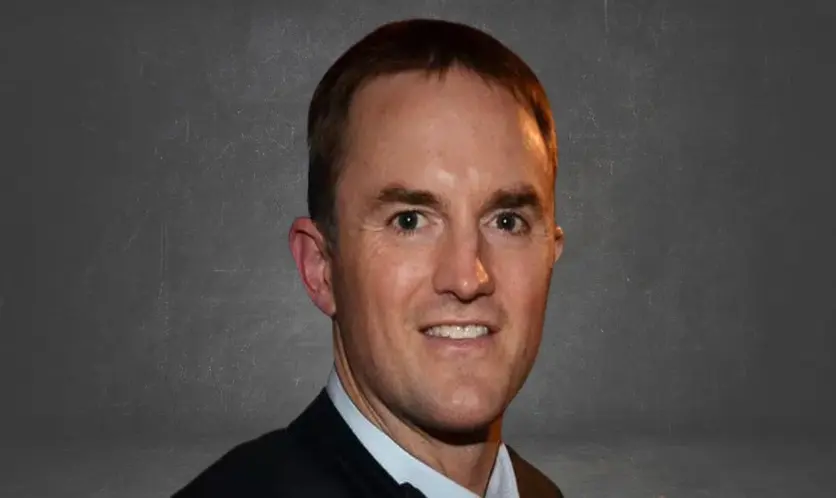 Charles Payson "Chase" Coleman III is an American Billionaire hedge fund manager with a net worth of $8.5 billion. He was born on June 1, 1975, in New York, United States. He is a former lacrosse player who likes to live a private life.
He was raised on Glen Head, Long Island, and graduated from Williams College in 1997, where he played on the men's lacrosse team as a co-captain. After college, he began his investment career in 1997, working with Julian Robertson and his hedge fund, "Tiger Management", where he worked as a tech analyst from 1997 to 2000.
In 2000, Robertson decided to close Tiger Management, and entrusted Coleman with over $25 million to manage, making him one of the 30 or more so-called "Tiger Cubs".
In 2001, at the age of 25, Chase Coleman established his own hedge fund, which he named "Tiger Global Management." Currently, he is running the hedge fund and is also a Co-Chairman of the Hospital for Special Surgery Investment Committee.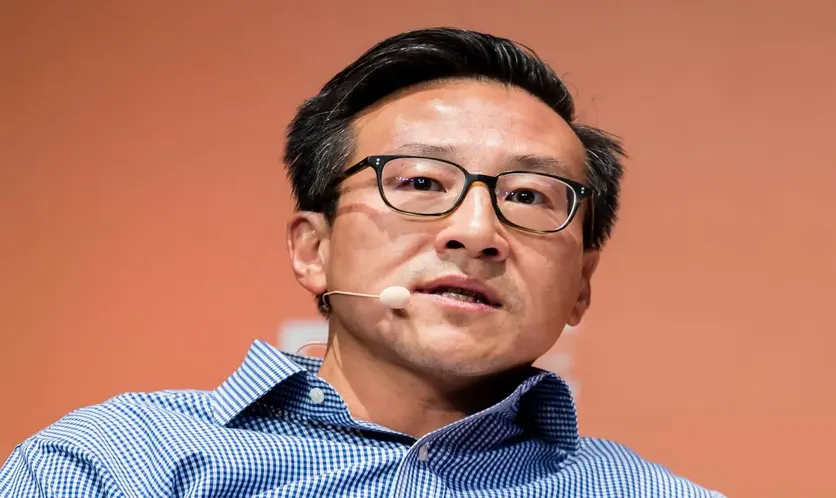 One of the richest former lacrosse players is Canadian billionaire businessman Joe Tsai, who has achieved much success in life. His current net worth is $8.1 billion. He was born on January 1, 1964, in Taipei, Taiwan, because the Tsai family escaped to Taiwan as part of the Kuomintang exodus after the communists took over Mainland China in 1949 during the Chinese Civil War.
At the age of 13, Tsai was sent to the United States to attend the Lawrenceville School, where his lacrosse career began. He played both football and lacrosse in school.
At Yale University, Tsai also played for the Yale varsity lacrosse team for 4 years and has remained a supporter of the team.
Joe Tsai is the co-founder and executive vice-chairman of Alibaba Group, China's largest online store, known as the "Amazon of China." He is involved in multiple business ventures and is one of the most successful entrepreneurs that have come from playing lacrosse.
Although Tsai has stopped playing, he continues to support lacrosse teams. His company, J Tsai Sports, has invested in upstart field lacrosse leagues, the Premier Lacrosse League, and others. Additionally, Tsai is also the owner of the Brooklyn Nets of the NBA and chairman of Barclays Center.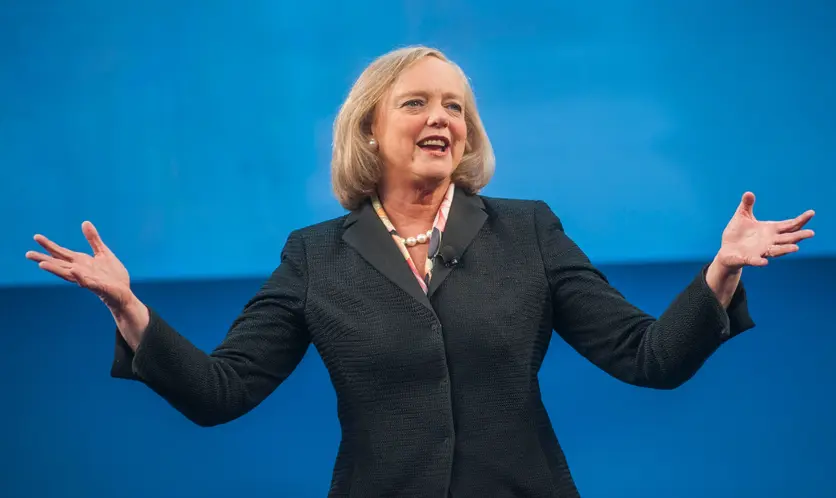 Margaret Cushing Whitman was born on August 4, 1956, in New York, United States. She was one of the top female lacrosse players at Princeton University in 1977. She turned her life around after that and moved to work for a number of companies.
She was president and CEO of eBay and brought the company to the newest heights of success. After that, she also remained CEO and president of Hewlett Packard Enterprise and Quibi.
She is currently serving as United States Ambassador to Kenya. The net worth of Meg Whitman is estimated to be around $2.9 billion.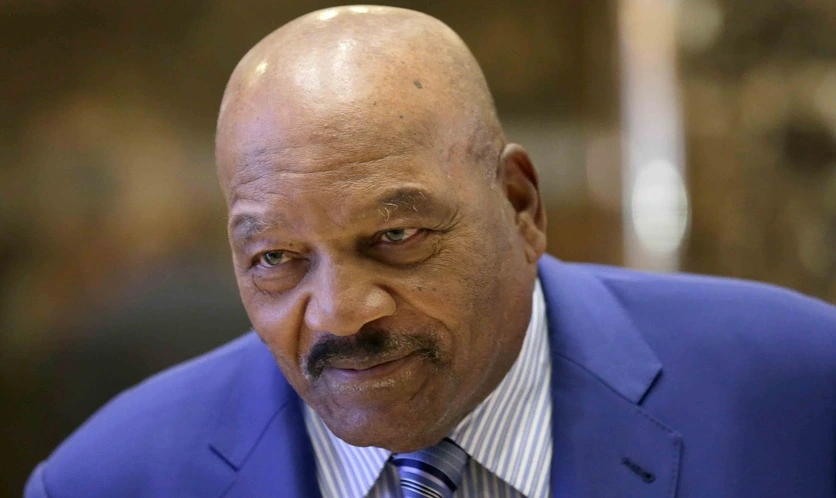 Jim Brown was born on February 17, 1936, in Georgia, United States. He is one of the few people who made millions from their athletic success. Jim played lacrosse throughout his college career but shifted to football in his professional life.
He began his lacrosse career at Manhasset High School in New York where his midfield play earned him All-Star honors for three years. At Syracuse University, Brown's all-around athletic ability became evident, as he lettered in four sports and was voted the school's Athlete of the Year in 1956-57.
His last game was his greatest moment as a lacrosse player, as Brown scored five goals in one half of play against the nation's top players in the 1957 North/South All-Star game. After that, he switched to football.
He played football for the Cleveland Browns in the National Football League between 1957 and 1965. Brown is known today as a sports analyst and an actor.
In football, he is considered to be one of the greatest running backs of all time, and also one of the greatest players in NFL history. In 2002, he was named the greatest professional football player ever by The Sporting News.
He often talks about lacrosse as his favorite sport, and is quoted as having said, "I'd rather play lacrosse six days a week and football on the seventh." The net worth of Jim Brown is estimated to be around $50 million.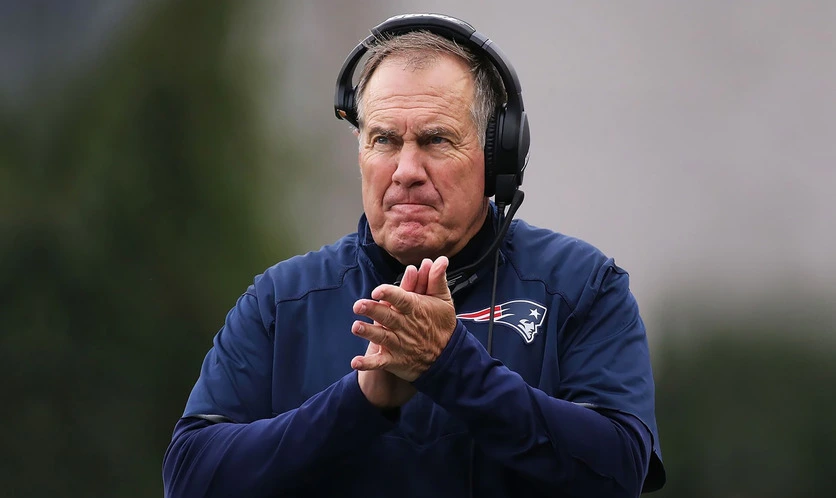 William Stephen Belichick was born on April 16, 1952, in Tennessee, United States. He is an American professional football coach, currently serving as the head coach and general manager of the New England Patriots in the National Football League.
While attending Wesleyan University in Middletown, Connecticut, he played lacrosse and also served as captain of the lacrosse team during his senior year. He is renowned as the best football coach of all time.
Bill Belichick net worth is estimated to be around $60 million. In addition, he receives an annual salary of $12 million.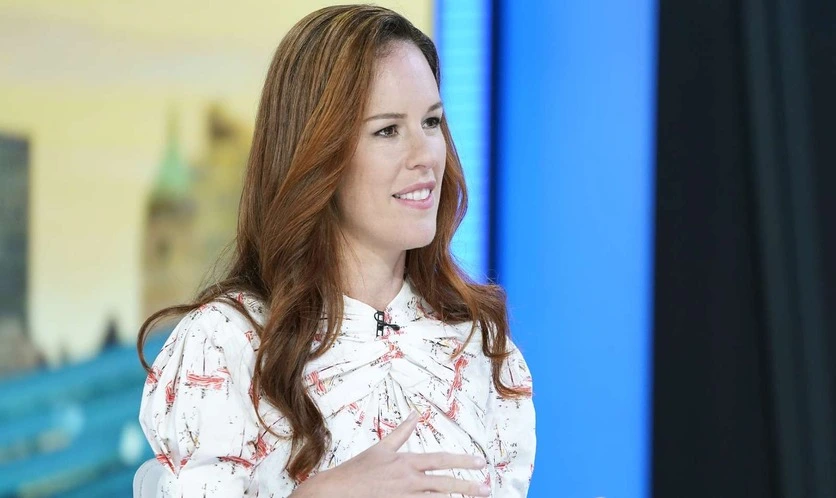 Erika Nardini was born on November 6, 1975, in Colorado, United States, and currently is the CEO of the media company Barstool Sports. Since 2017, she is shining as the most powerful executive in sports media.
While attending Colby College, she used to play lacrosse. She got close with Paul Rabil during her time in lacrosse and the two are still connected. She is one of the strongest supporters of the sport and its players.
Erika Nardini net worth is estimated to be around $12 million.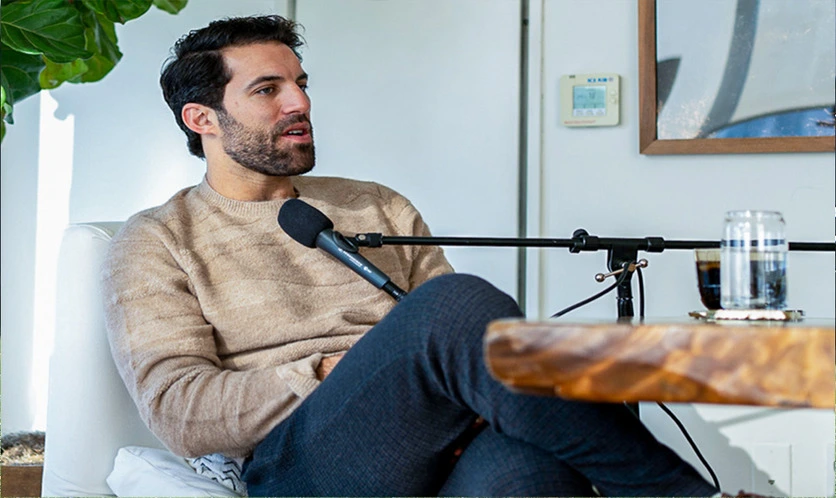 Paul Rabil was born on December 14, 1985, in Maryland, United States. He is one of the most recognizable names in the lacrosse world and became known as the million-dollar man in lacrosse.
Paul Rabil was the first one to achieve the million-dollar milestone in lacrosse. Unlike other leagues like the NBA, NFL, Premier League, etc. Lacrosse is not very popular and doesn't generate massive revenue.
Paul Rabil is a true legend for being able to make millions of dollars just from playing lacrosse and has a worldwide fan following. He has played in both MLL and NLL and is known for his incredible skills on the field.
He is the co-founder of the Premier Lacrosse League and has won various achievements throughout his career.
The net worth of Paul Rabil is estimated to be around $5 million.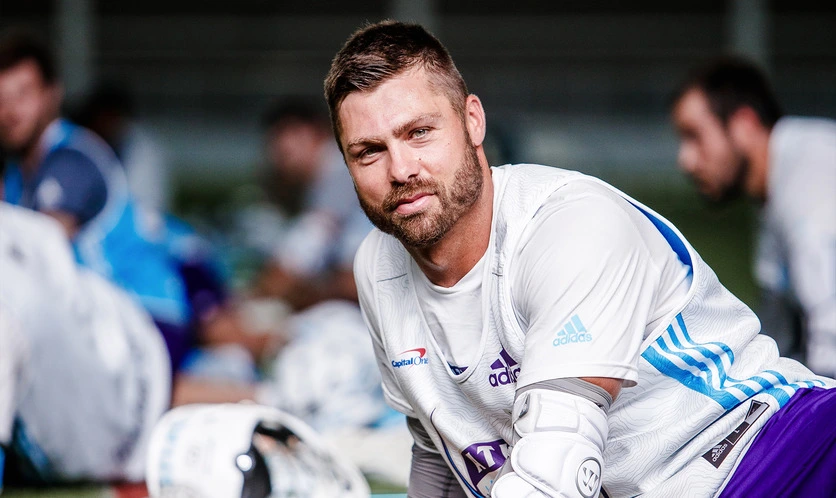 Rob Pannell was born on December 11, 1989, in New York, United States. He is the star attackman who is known for winning various awards, achievements, and trophies.
He started playing Lacrosse at Smithtown High School, NY on Long Island. He played on the varsity lacrosse team for three years and was named MVP of the season in his senior year.
After graduating, he attended the Deerfield Academy where he set the lacrosse record for a single season with 99 points.
He is the fourth leading scorer in men's Division I history and still holds the Cornell University and Ivy League all-time scoring records. He was Ivy League rookie of the year in 2009 in his freshman year and continued to earn multiple achievements.
He has also earned millions of dollars just by playing lacrosse and is known throughout the world.
The net worth of Rob Pannell is estimated to be around $5 million.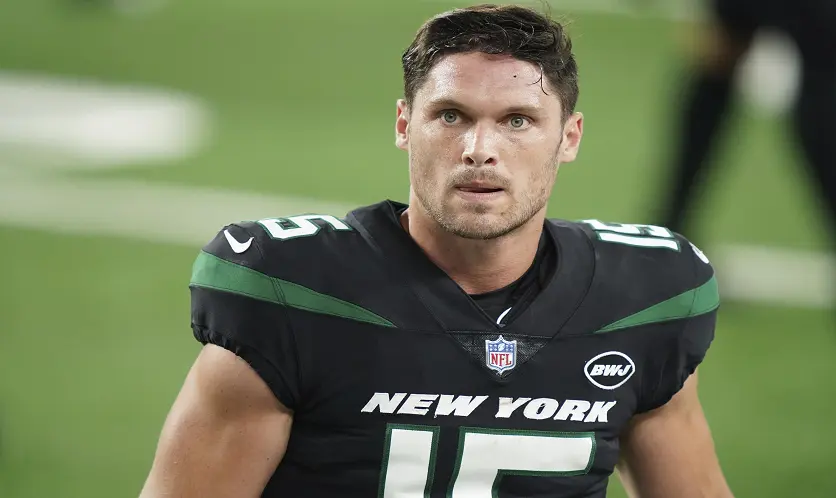 Chris Hogan was born on October 24, 1987, in New Jersey, United States. He is a former lacrosse player who is currently a famous author and finance expert. You might remember him from The Chris Hogan Show he hosted.
He played lacrosse for 3 years during his time at Penn State but later decided to move to football. He was a prominent athlete in lacrosse for the Raiders at Ramapo High School.
He was a first-team all-state performer as a junior and senior in lacrosse. Then during his time at Penn State University where he got into the lacrosse scholarship program, he only played 3 games as a sophomore because of an ankle sprain.
However, in his senior year, he was voted captain. Then he enrolled at Monmouth University and started playing football.
He achieved much success in football and was two time Super Bowl champion in the National Football League.
Chris Hogan net worth is estimated to be around $6 million.
Alexander G. Hewit was born on November 8, 1985, in New Jersey, United States, and is a retired lacrosse goaltender. He is one of the most popular lacrosse players in the United States who led his high school to three New Jersey state championships.
Alex Hewit has won many recognitions and awards in lacrosse. Alex Hewit was a standout member of the Princeton Tigers men's lacrosse team from 2005 to 2008.
During this time, he was recognized as a three-time United States Intercollegiate Lacrosse Association (USILA) All-American, with a first-team selection and three second-team All-Ivy League performances.
Hewit's talent as a goaltender earned him the 2006 National Collegiate Athletic Association (NCAA) Goaltender of the Year award.
He also served as the co-captain of the Princeton team in 2008 and played a vital role in leading the team to win an Ivy League championship and two invitations to the NCAA Division I Men's Lacrosse Championship.
Hewit's contributions to the Princeton Tigers lacrosse program were undoubtedly exceptional and continue to inspire aspiring players today.
Alex Hewit net worth is estimated to be around $5 million.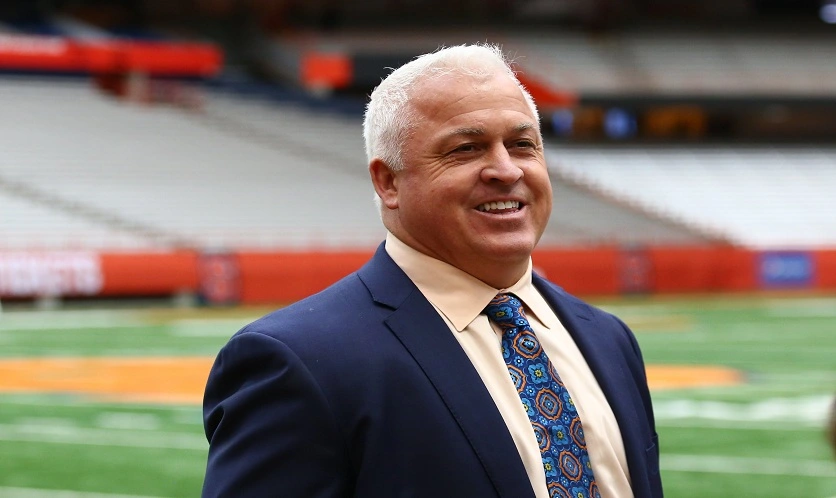 Gary Gait was born on April 5, 1967, in British Columbia, Canada, and is one of the most famous professional lacrosse players of all time. He is a retired Hall of Fame professional player and a Canadian.
He was on three NCAA championship-winning teams and is known as one of the highest-paid lacrosse players of all time.
He holds many records and has won many achievements. Even after his career ended as a professional lacrosse player, he continued in the position of a coach. On January 24, 2017, he was named Interim Commissioner of the United Women's Lacrosse League.
Gary Gait net worth is estimated to be around $5 million.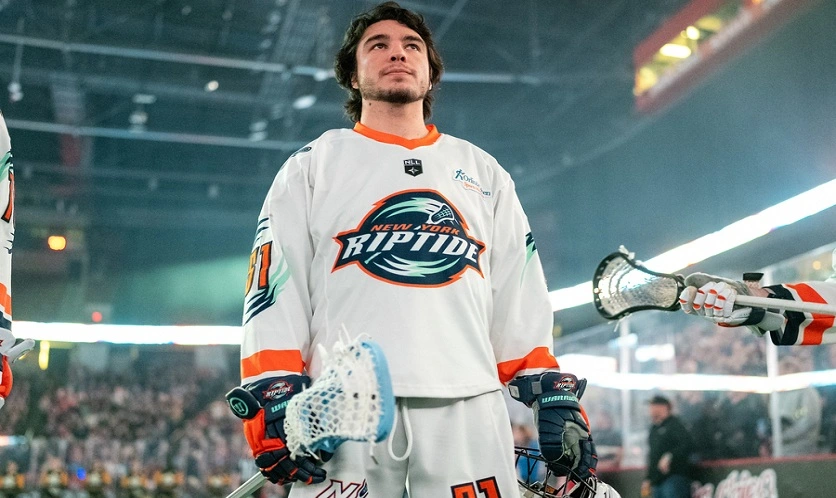 Jeffery Steven Teat was born on April 30, 1997, in Ontario, Canada, and is a Canadian lacrosse player and also one of the highest-earning professional players in 2024. He is playing currently in both the National Lacrosse League and Premier Lacrosse League.
He is one of three players in lacrosse history to be selected first overall in both NLL and PLL drafts.
Jeff Teat has represented Team Canada in the 2016 Under-19 World Lacrosse Championship and 2018 World Lacrosse Championship, and has won a silver medal in both events.
The net worth of Jeff Teat is estimated to be around $3.36 million.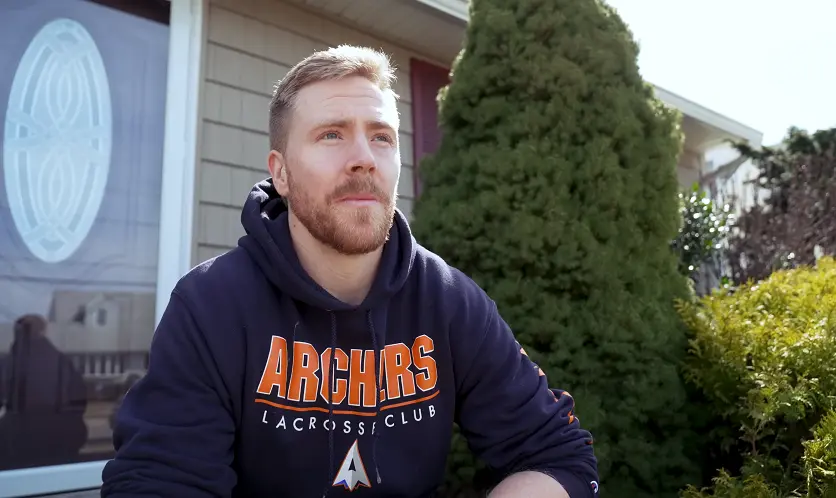 Tom Schreiber was born on February 24, 1992, in New York, United States, and is an accomplished professional lacrosse player currently playing for the Archer's LC of the Premier Lacrosse League and the Toronto Rock of the National Lacrosse League.
He attended St. Anthony's High School in South Huntington, New York, and played collegiate lacrosse at Princeton University.
During his college career, he was also a four-time USILA All-American, including three seasons on the First Team. Schreiber won the MacLaughlin Award as the nation's most outstanding midfielder in his junior and senior seasons.
Schreiber's professional career began when he was selected 1st overall in the 2014 Major League Lacrosse draft by the Ohio Machine. He was named league MVP in both the 2016 and 2017 seasons.
Schreiber is ranked the #7 best forward in the NLL by Inside Lacrosse heading into the 2024 NLL season.
He is also a part of the Premier Lacrosse League, assigned to the Archers Lacrosse Club. With his impressive achievements and contributions to the sport, Schreiber is considered one of the highest-paid lacrosse players today.
The net worth of Tom Schreiber is estimated to be around $1-5 million.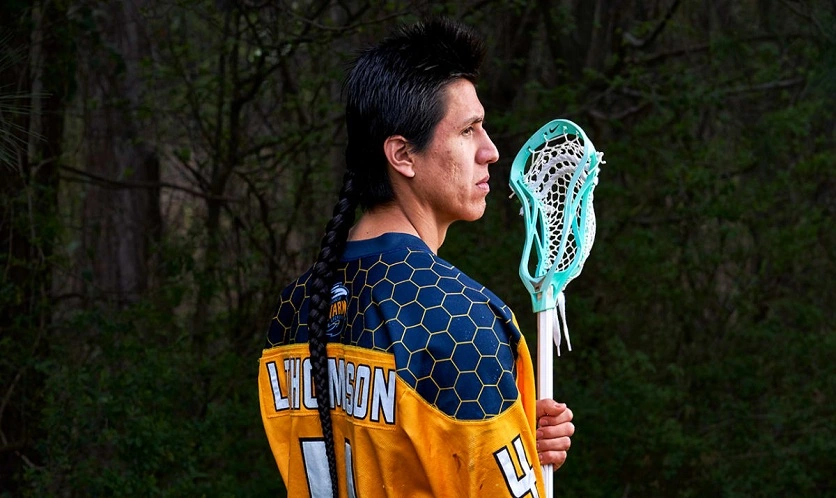 An Iroquois professional lacrosse player that plays the attack position in both PLL and NLL. He is mainly known for winning the Tewaaraton Trophy in 2014 and 2015, the only player who has won this award twice.
Lyle Thompson was born on September 9, 1992, in New York, United States. He currently plays the attack position for the Cannons Lacrosse Club of the Premier Lacrosse League.
He has played multiple times in the World Lacrosse Championships, always earning his team second or third position in the top boards. He is the sole reason the Iroquois national lacrosse team ever got to the top performance.
Lyle Thompson net worth is estimated to be around $5 million.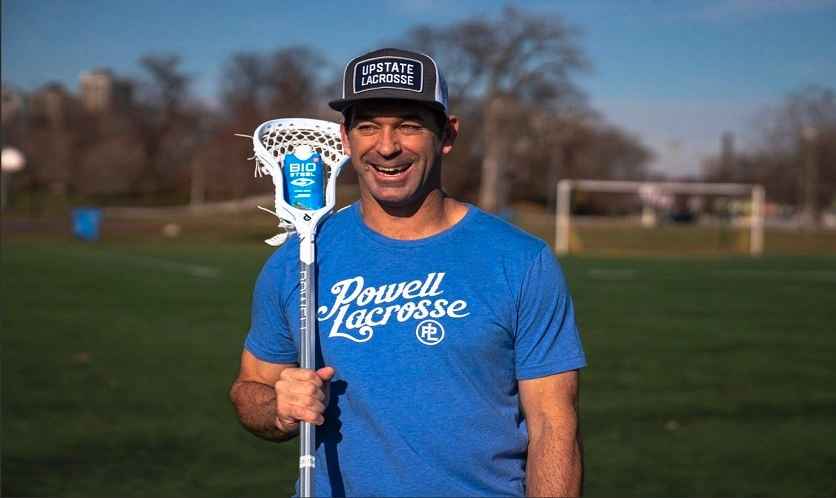 Casey Powell was born on February 18, 1976, in New York, United States, and is a Hall of Fame American former college and professional lacrosse player.
He graduated from Syracuse University in 1998, where he was a four-time USILA All-American and the NCAA Division I Most Outstanding Player in 1997 and 1998.
In 2017, Powell was inducted into the National Lacrosse Hall of Fame. Powell played in Major League Lacrosse (MLL) from 2001 through 2016, ranking sixth in goals, second in assists, and third in points on the MLL career totals list as of 2017.
Powell won the MLL Offensive Player of the Year award in 2005 and 2014 and the MVP award in 2014 at age 38.
He started the World Lacrosse Foundation, a non-profit organization for the advancement of lacrosse, in 2015.
Powell is also a founder of Speed Lacrosse, a modified version of the sport. Casey's younger brothers, Ryan and Mikey, were also lacrosse stars at Syracuse, where they all wore jersey number 22.
Casey Powell net worth is estimated to be around $5 million.
Frequently Asked Questions
Wrapping Up!
To sum it all up, lacrosse in itself is not a very high-paying sport but many of the lacrosse players have gone on to successful careers in the US. It is a popular sport at the high school and college levels.
Lacrosse is becoming rapidly popular and has the potential to become one of the most successful sports in the world. There are various former lacrosse players who have a net worth of even billions and are considered the richest lacrosse players in the world.
With the rise in the popularity of lacrosse, the salaries of players and opportunities are also increasing. Various new leagues have also surfaced, allowing the players to earn more from the game and become the new highest-paid lacrosse players.
Got something on your mind? Drop it in the comments section below and I will get back to you as soon as I can.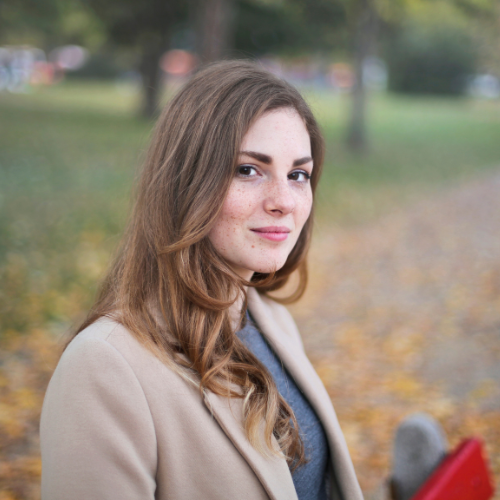 About Author
Hello, I am Amber Zoe. I have liked to play lacrosse since my childhood. I like to play with different teams. I have also been a coach because of guiding the team members well. Not only do I provide athletic guidance, but people know my preference for picking up lacrosse accessories. Because I always read everything very deeply and give a proper review. I have played almost every type of lacrosse ball and sticks. Millions of people liked my advice to get the best lacrosse accessories. So I have decided to write lacrosse reviews for a decade. The information I placed on my review is practical and authentic. You can buy anything which I prefer without any hesitation.