11 Best Lacrosse Shafts For Middies – (Updated 2023)
Sportsmanship is not all about training hard and accepting failures optimistically, but acting smart is also part of it. That's why professional players do not rely on complete sticks but choose shafts and heads separately. Maybe it sounds strange to you, but in this way, one can customize the features of the stick and make it better than the others. Beginners often purchase the complete stick, but they are unfamiliar with the fact that such sticks are good but not perfect, especially for middies.
A middy player has more responsibility and should have the skills to deal with both attacks and defense. But it is nearly impossible with the local sticks. Another way to accomplish the planned goals is to choose a premium-grade shaft and then attach the head and mesh with it. Of course, the procedure is not hectic, but selecting the right shaft is challenging. Actually, middies should have lightweight sticks with dent resistance and responsive performance. So I gathered the best lacrosse shafts for them; take a look!
Best Lacrosse Shafts For Middies
IMAGE
PRODUCT
FEATURES

Runner Up

Runner Up

Composite material
Dual micro grip
Length 30 inches

CHECK PRICE

Lightweight
Stiff body
Crack resistant

CHECK PRICE

Matte grip design
Adjustable end
Weight 5 oz

CHECK PRICE

X-grip
Flex technology
Material nano weave carbon

CHECK PRICE

Attractive look
Impact absorption
Optimized grip

CHECK PRICE

Reasonable price
99 grams weight
Composite material

CHECK PRICE

Best Overall

Best Overall

Sliding end cap
Concave shape
Painted with premium paints

CHECK PRICE

Temperature tolerance
Textured finishing layers
Snappy

CHECK PRICE

Budget Friendly

Budget Friendly

Weight 136 grams
Less flex
Material carbon fiber

CHECK PRICE

Non-slippery grip
Elite quality end cap
Fingers and thumb placement

CHECK PRICE

Traditional shape
6.4 ounces weight
Silicone liner

CHECK PRICE
1: Epoch Dragonfly Elite II C30 IQ5 – Best Middie Lacrosse Shafts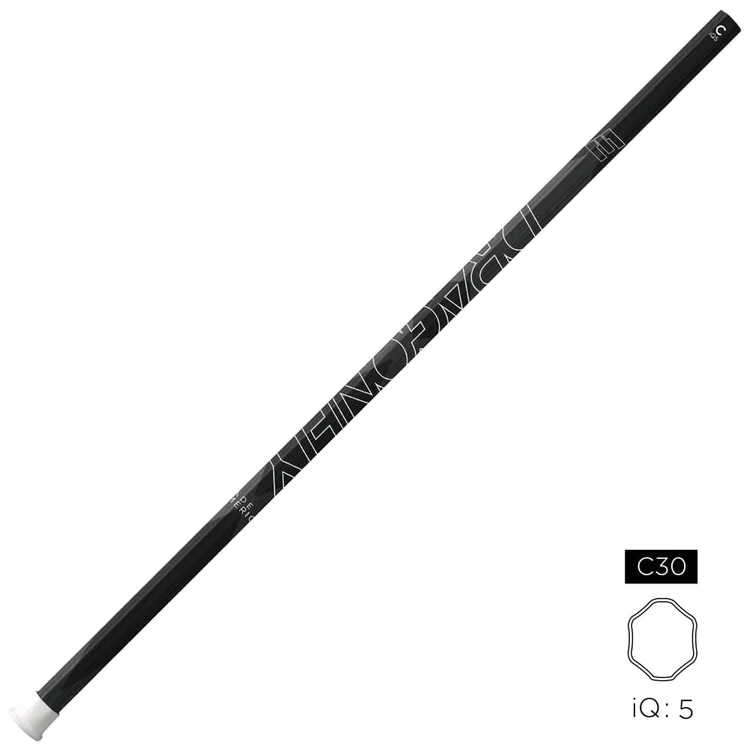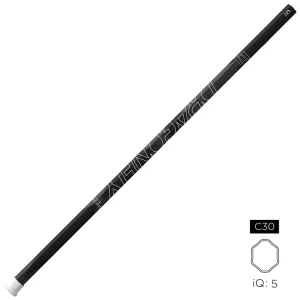 Features:
Epoch Dragonfly Elite II C30 IQ5 is the best selling item in the market and is now about to become one of the most liked items in the communities of lacrosse. Well, I have used it, and in my opinion, this product is perfect for middies. The item is also used by multiple pro players, including Matt Rambo and Josh Byrne.
The long shafts provide excellent performance to manage the game. These shafts are made for professional players because they need an item that can deliver them ultra power. For this purpose, it is about 30 inches long, so one can effortlessly manage the sides and attack the opponent. But most of the time, direct attacks do not work. That is because of using the shaft in the wrong manner. In such conditions, a 30 inches item is ideal because the stick is convenient for delivering maximum balance.
Some prefer lightweight shafts, while others go for heavy ones. The diversity in the selection of the shafts indicates that one can alter the performance on the basis of weight. The following shaft is a bit heavy for increasing the power and momentum. Plus, the product is made of various components, including carbon fiber and aluminum. Therefore, the durability is confirmed, and the product is highly reliable.
Final Verdict:
If you still do not trust the product, you should know that you will get a 30 days warranty, including delivery charges. Believe it or not that no company provides the same features with a warranty. Anyhow, you should purchase the shaft without hesitation; the product provides a completely responsive reaction on the field.
2: ECD CARBON MTX – Best Lacrosse Shaft For Middies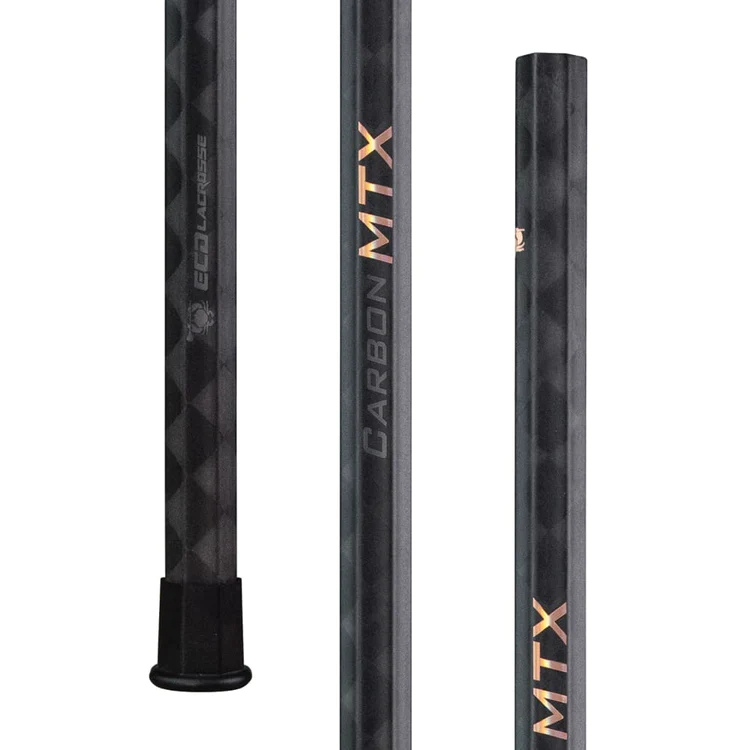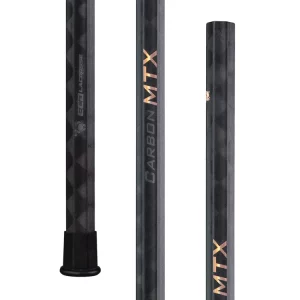 Features:
The second product on my list of the best lacrosse shafts for middies is in front of you. ECD Carbon MTX Shafts are known for their extra stiffness and for their lightweight. The previous product was also good, but it was a bit heavyweight, so players could face a tough time. On the other hand, the following product is extremely lightweight to handle it quickly and hit the ball independently.
Basically, this product is made of carbon fiber instead of the above one was made of composite material. As you know, carbon fiber is a stiff material and hard to tear apart. Hence, the following product is also extremely stiff and provides incredible performance. The average service life of the product is about 4 to 5 years. Additionally, the product is coated with protective layers, so it is not only hard to break the item but also nearly impossible.
The most common concern of the players is regarding performance. Well, I have been using it for several years, and the shaft is more than a normal product. The above has some compromised features, but this one is a complete masterpiece in terms of accuracy and balance. Lightweight lets players hit the ball with maximum strength and move freely on the field.
Final Verdict:
Sometimes even the best products do not deliver the desired results. So do not hurry while choosing the product specially for sports. But as you find a quality object, purchase it without overthinking about the features. This one of the best lacrosse shaft is waiting for you; purchase it and make your life easier.
3: Maverik Hyperlite – Best Midfield Lacrosse Shafts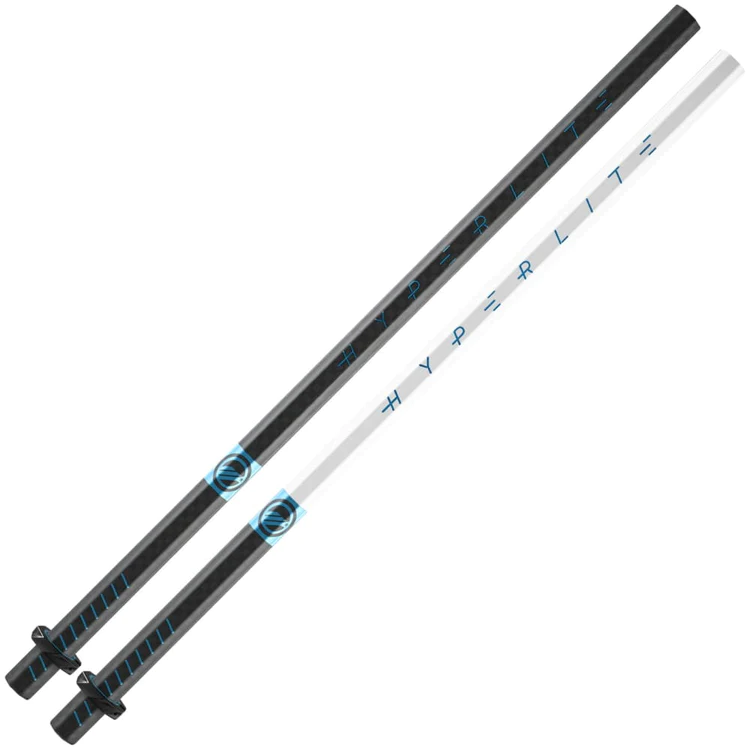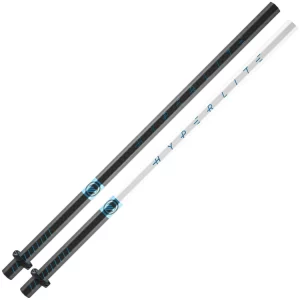 Features:
I believe in quality and like to change the sports equipment as my favorite company launches its upgraded version. Maverik Hyperlite is also one of the updated items, and the company has completely changed the product. If you are a fan of aggressive gaming or like to play fast, you must purchase this product. Actually, the manufacturer has changed its height and decreased weight, and the grip attached to the shaft is also part of the transformation process. Currently, it is one of the best lacrosse shafts for middies to attack.
When it comes to performance and durability, no product is better than this one because this shaft is extremely lightweight and delivers incredible velocity. The previous shaft was amazing, but in terms of velocity, the product had some downsides; the following one is there to fill all the empty gaps. Maverik shaft is made of composite material in which the prominent is carbon fiber. However, there is a huge difference between this material and the previous carbon fiber shaft. The following one is stronger, better, and more solid.
The product provides 5 years of service life, but if you take proper care, it can help you in the field for 7 years. Do not build early conclusions, the following product has advanced features, and the previous one is known as a rigid body. In my opinion, choosing an advanced shaft seems more accurate than going for a stiff object. These items offer customization, such as the following one is the latest model that provides adjustability of ends and other features.
Final Verdict:
Maverik Hyperlite is the product you have been finding for years. From accuracy to durability and customization, this shaft offers so many features that you need now. Open the link, purchase the product, and enjoy quality gaming.
4: STX Fiber X – Best Lax Shafts For Middies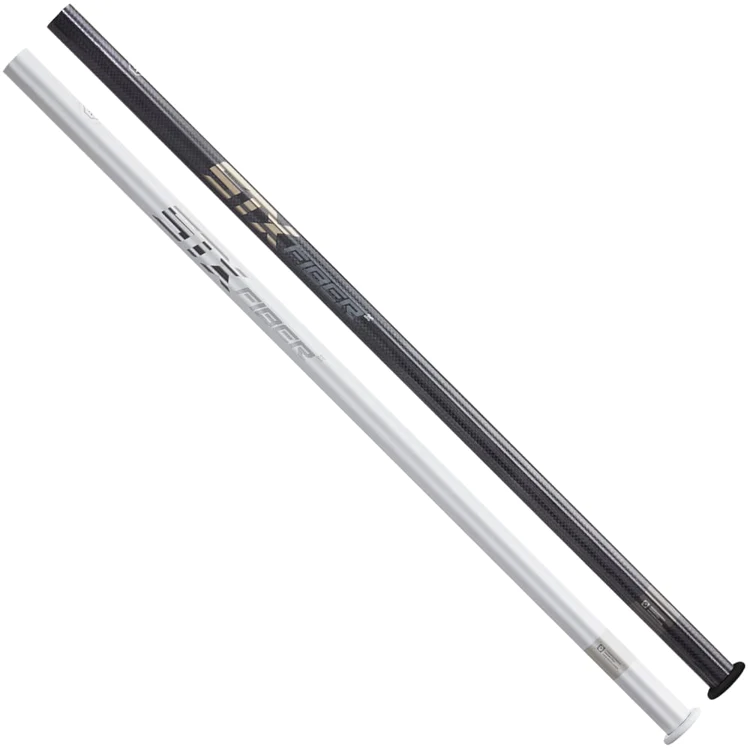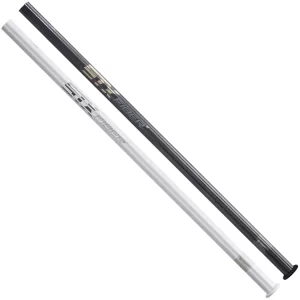 Features:
My fourth recommendation is the STX Fiber X, a product that has everything you dreamed of. The most basic feature of a sports object is the material. If you are tired of using the local shafts and want to replace them with a rigid one, you might like the performance of this one. First, the item is made of nano weave carbon, the most durable material as compared to all above. Now you can play harshly and use the shaft as you want because the shaft will never break.
Maverik Hyperlite is a great product, but when it comes to comfortability, I grade it 8; on the other hand, it is ultra comfortable, and I would like to grade it 10. The premium grip is also part of the comfort as its cushioning foam is extremely soft. Once you hold the handle, you will play like a professional lacrosse player. Basically, it has an X-grip which is made of top-quality foams. So the grip will soak up the moisture from your palms and will deliver smooth skin.
This shaft is perfect for beginners, but this one can serve all levels of players, including beginners, intermediate and advanced. Actually, the shaft is designed on the basis of flex technology which is one all levels of players can use. Furthermore, the nano weave carbon makes it a bit softer than Maverik Hyperlite Shafts. If you do not know, the soft shafts are lightweight, and players can run faster while holding them, but the hard shafts are a little heavy and can resist quick moves.
Final Verdict:
An intelligent sportsman never compromises on the quality of the equipment; he knows that purchasing an ideal object is like a one-time investment. You might choose a local product and currently save your bucks, but in the future, you will need equipment like STX Fiber X. I am suggesting you purchase this one of the best products because it's the perfect time to invest.
5: ECD Carbon 3.0 – Best Lacrosse Sticks For Midfielders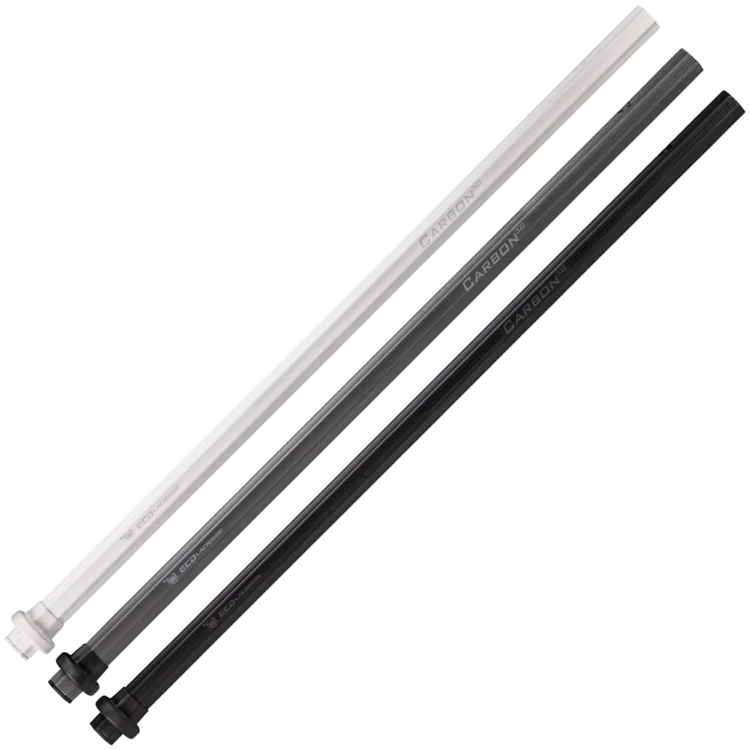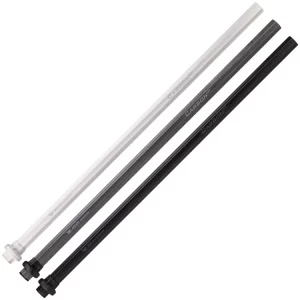 Features:
When it comes to lacrosse shafts for middies at an affordable price, I recommend ECD Carbon 3.0. The majority of the players who like to play with expensive equipment like STX Fiber X and Epoch Dragonfly Elite II C30 IQ5 consider that inexpensive shafts do not provide the desired results. In most suitable words, they should change their view because ECD carbon 3.0 is cheap in price and also delivers unexpected results. This is the product that suits all those who want to play lacrosse but do not have enough resources and those who are seeking perfection.
I have been using it for many years, and it offers incredible accuracy. You should also know that the product is recommended for those who face difficulty in learning to hit accurate deliveries. The reason behind this much accuracy is its perfect sizing and shape. In addition, the shaft is made of superior-quality carbon. Players often need clarification regarding soft materials or hard. STX Fiber X has soft carbon, while the Maverik Hyperlite is made of composite material, including a high amount of hard carbon.
But the following shaft is neither too soft nor extra hard to eliminate the ambiguity regarding the level of rigidity. Maybe you think that the product will not deliver the imagined performance; however, you should know that the balanced material is perfect for increasing the chances of more deliveries as compared to the other items. Hence, it is perfect in all aspects; you should purchase it; otherwise, you will lose the deal.
Final Verdict:
ECD carbon 3.0 is the updated version of the ECD Carbon MTX, which was made of composite material. But the first one has filled all the loopholes left in the previous model. I am not forcing you to buy it but telling the facts, so you understand and pick up a deal. But in my opinion, leaving this product will be your greatest mistake.
6: TRUE Helios – Best Middie Lacrosse Shaft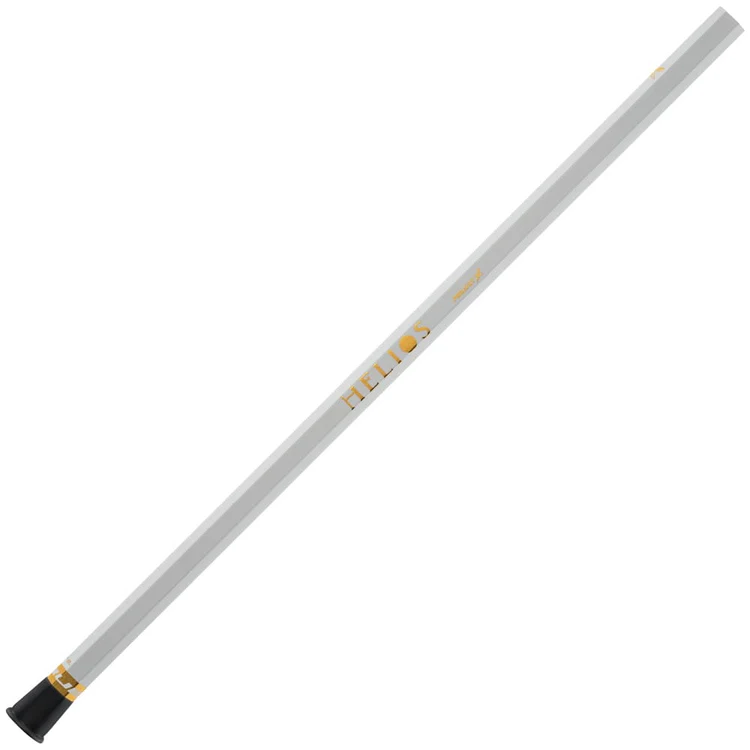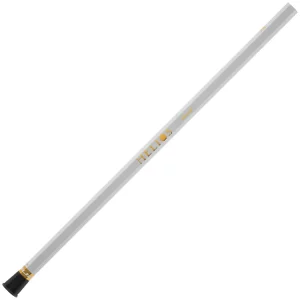 Features:
Perfection was a myth for me until I used this product. TRUE Helios is completely different from the above product. Although both of these products have reasonable prices, there are many tiny differences you must look at before you decide which one of them is suitable. The product is extraordinarily lightweight. Its average weight is about 99 grams. And when it comes to the performance, this shaft will rock the field.
If you have a little knowledge regarding the properties of lacrosse shafts, you might know that lightweight products allow players to hit the ball accurately. Well, this shaft delivers enough power a beginner requires. However, the power is also dependent on the equipment, but the expert players effortlessly take the ball in the goal area. I started using this shaft a few years ago, and it taught me how to unlock powerful hits.
A durable product should offer 3 to 5 years of service life. A lacrosse shaft's lifespan depends on its material but is also related to care and maintenance. In this case, this shaft is made of composite material, including carbon and alloy. Additionally, you can clean it with a dry piece of cloth as it has a smooth and shining body. As well, maintenance is not required, but you can extend the life of this item by cleaning it after every use.
Final Verdict:
Both the ECD Carbon 3.0 and TRUE Helios are incredible, but tiny differences can alter the result. The first one has balanced rigidity, while the latter is famous for its tight grip and no maintenance. It is up to you to choose one which suits your personality.
7: ECD CARBON PRO 3.0 – Best Lacrosse Sticks For Middies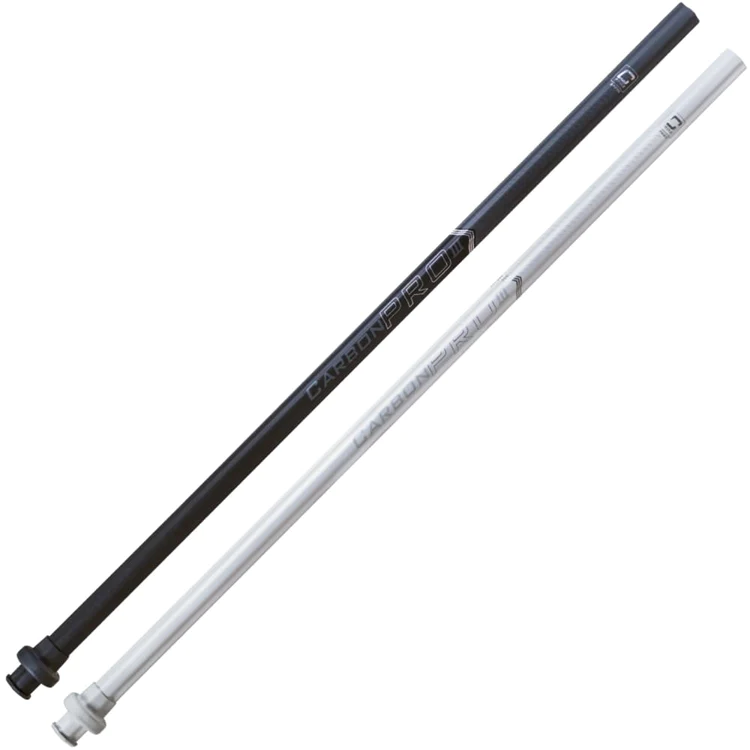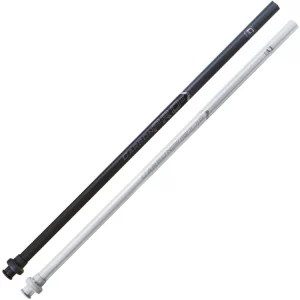 Features:
It is time to introduce my favorite product, the ECD Carbon Pro 3.0. I have used it for both training and on the field, and it delivers outstanding results. Let me explain to you this shaft is made of carbon, while its previous version had composite materials. ECD Carbon Pro 3.0 is far better than the previous equipment. I have used both of them and in my experience, the present one is appropriate for the advanced middies.
TRUE Helios is fine in terms of rigidity and weight, but for the shape and customization, it cannot surpass the following item. The shaft has an adjustable ending so you can slide the cap. Unlike the above item, this product has the ability to deliver a high amount of power. This elite-quality carbon will provide unstoppable deliveries and will make you the man of the league.
Adorable performance comes with countless training sessions and hard work on learning tricks. For this purpose, you need equipment which is made for both training and matches. Fortunately, ECD Carbon Pro 3.0 will help you in training as it is lightweight. Plus, the product has a concave shop, so you can hold it firmly and trick your opponent without losing balance.
Final Verdict:
ECD is a well-known brand in the market of lacrosse accessories. The company has been working on the sticks, shafts, balls, and all the other objects used in lacrosse for years. Therefore, you can trust the company blindly and take this shaft at home. Do not leave the offer; otherwise, you will regret it later.
8: Nike Vapor – Best Lacrosse Shafts For Midfielders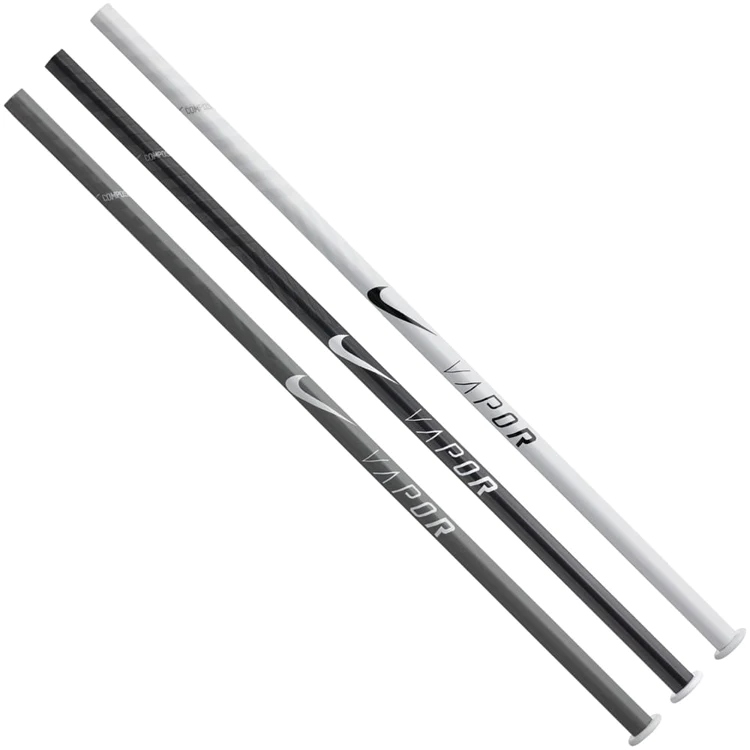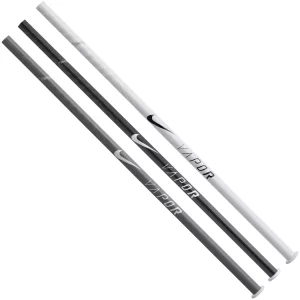 Features:
Lacrosse's guide is incomplete without discussing the Nike products. Therefore my next pickup is Vapor by Nike. It's lightweight and comfortability are the reason it is initially known for its snappy shots. This was the second shaft I used for a national-level match, and it not only surprised me but also disturbed my opponents. The product is made of high-quality material and provides 5 to 6 years of lifespan. But when a player uses equipment for half a decade, the shaft's color fades.
It is an inevitable problem we all face. Luckily Nike found the solution and painted the shaft with special paints. Now you can play the game while running or in front of direct sunlight because the color will never fade. Moreover, sweating can wash away the paint and leave marks on your fingers. Well, if you have this shaft, you do not need to worry about the marks as the grip has moisture absorption features.
A lacrosse enthusiast never cares about the weather and season. But it can affect your performance because some shafts are not made for tolerating freezing conditions while others are useless in summer, like ECD Carbon Pro 3.0. The shaft is not good for playing in the summer, and its color fades over time. In contrast, Nike Vapor is temperature resistant; whether the surroundings are cold or hot, it will provide the same performance in all conditions.
Final Verdict:
Nike Vapor also offers minor properties such as effortless management and water protection paint layers. The product that is the strongest is the second strongest one after Epoch Dragonfly on my list. However, all the facts are in front of you, so lose it or use it; it's up to you.
9: TRUE Zerolyte – Best Lacrosse Stick For Middies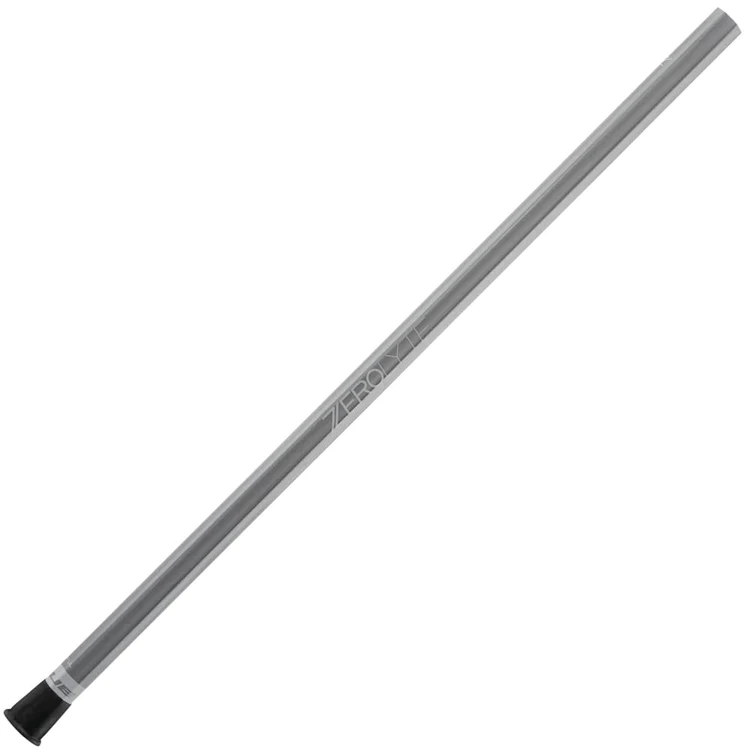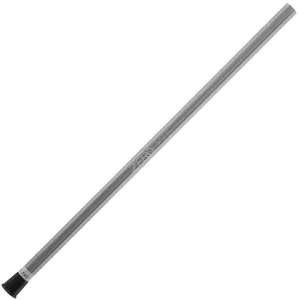 Features:
Currently, you have seen lightweight shafts, high-accuracy shafts, balanced rigidity, and soft or hard material shafts. Now I am presenting TRUE Zerolyte, famous for its versatile design. The product has a concave shape surface, suitable to provide a strong grip and ideal for all levels of players.
In the beginning, I was good at defense but had a tough time attacking the opponents. After a few months, my coach introduced me to the following shaft. It assisted me a lot in learning the attack and attacking techniques, and this product is the reason for my success on the field. You can also polish your skills with the help of this product and become a renowned player.
The Nike Vapor is made of composite material, it is durable but extraordinarily lightweight, so the player is unable to hit with power. In contrast, the following product is made of carbon and is about 136 grams. That means the weight is perfect, and the material is superior; you can hit the ball with force.
Final Verdict:
You're wasting your time if you are using an incorrect shaft. Local brands can give you equipment at a lower price, but their products will never provide deserved performance. To fill the gap, become a champion, and improve the game, you must choose a quality product like the TRUE Zerolyre shaft.
10: STX Sc-Ti X – Best Middie Lacrosse Sticks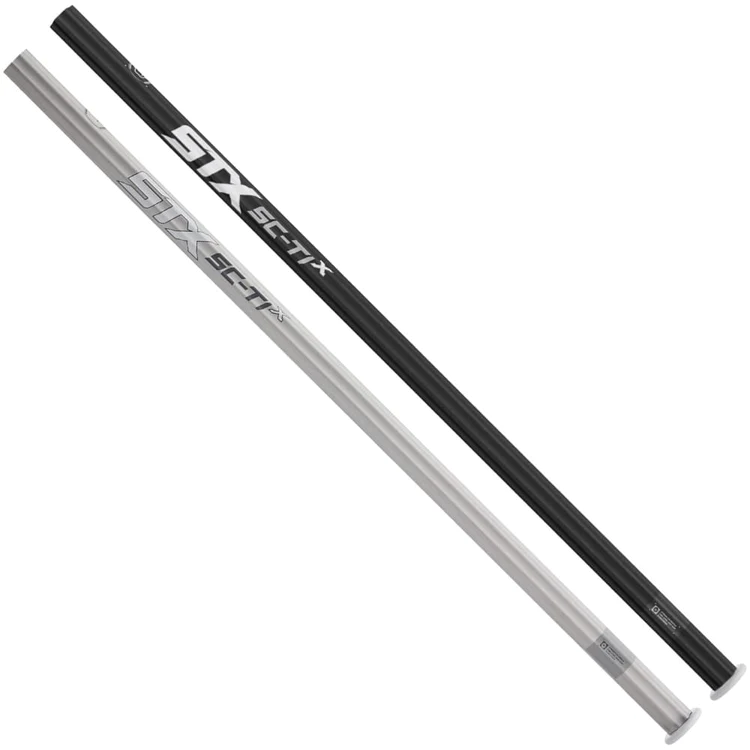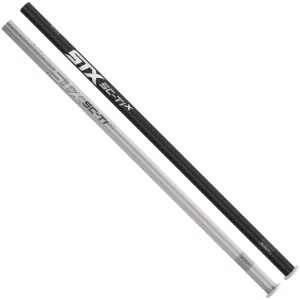 Features:
My second last recommendation is the STX Sc-Ti X, a highly reliable lacrosse accessory. Some products are made for the attackers, while others suit the defensive guys. In such conditions, using a shaft like the following one, which is made for both attacks and defense, is a wise decision.
The product is ideal for all levels of players, but it is perfect for intermediate players. Basically, intermediate players are unable to maintain balance because of powerful impacts. If you are one of them and facing this problem, you will never solve the issue until you start using STX Sc-Ti X.
The product has not only a slip-resistant grip but the grip is also made for drinking up moisture. Eliminate the state of frustration caused by sweating during the game with the help of this shaft. As well, the shaft has a special placement for placing fingers and thumb to boost a tight grip.
Final Verdict:
TRUE Zerolyte is one of the best lacrosse sticks, but it does not offer impact resistance. In my conclusion, STX Sc-Ti X is better in terms of eliminating impacts. Anyway, the product is for all, but intermediates will enjoy it more as it is designed for them. Stop making excuses; go and purchase it.
11: Maverik Hypercore – Best Midfield Lacrosse Stick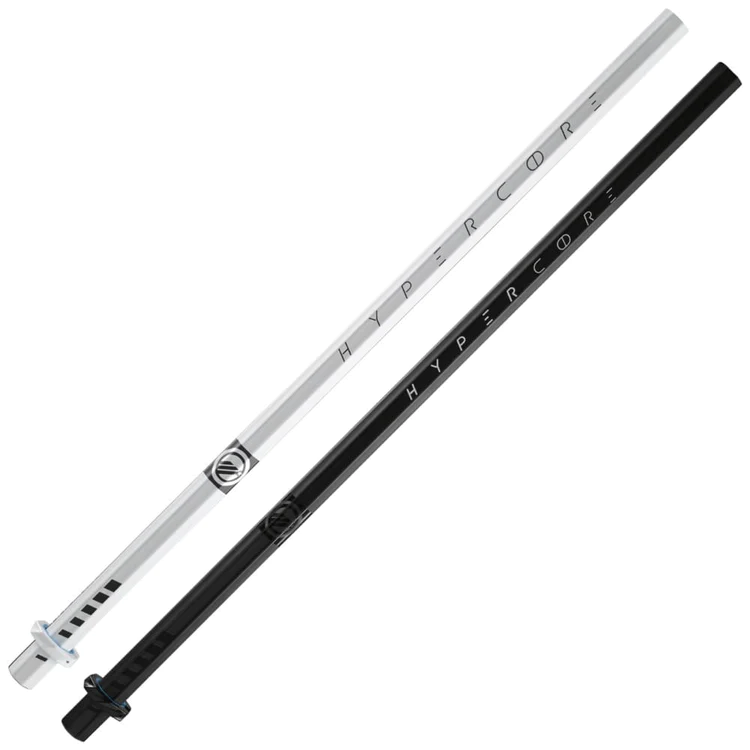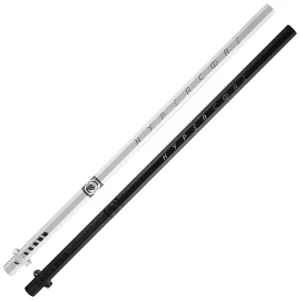 Features:
Imagine you are playing the game, and it is about to end; both teams have equal scores. Suddenly the ball comes in your direction. Because you are a middy you have more responsibility to finish the game with a victory. As you hit it with full force, the shaft tears apart. In such conditions, you will regret why you purchased the local grade shaft.
Well, you have the opportunity to change the consequences before they happen if you buy the following product. Maverik Hypecore is not a normal lacrosse shaft; in simple words, it is better to call it the masterpiece of lacrosse accessories. The product is made of carbon and has multiple layers of the material to bear impacts. It is unbreakable and provides 5 years of lifespan.
Furthermore, it is also the comfiest item on the list. Maverik Hypercore has comfy grips with a padded covering to provide a soothing experience while holding the handle. Moreover, it has a silicone liner for enhancing accuracy. Plus, controlling the shaft is easy; you can twist it in the air freely because the item is lightweight, about 6.4 ounces.
Final Verdict:
STX Sc-Ti X has impact resistance ability but it does not possess the multiplayer carbon core for eliminating bumps completely. As well, the product is more flexible than the previous one. Now the decision is yours, Maverik Hypercore is an unbreakable product, or you choose a cheap and local product.
Buyer's Guide
Size & Position:
The most significant factor everyone should note while purchasing the lacrosse shaft is the size. Moreover, size also varies according to the position of the player. If you are an attackman or middy, you must choose a shaft about 30 inches long. It is the most suitable size for all levels of players. But if you are a tall guy who thinks that a 30-inch shaft is not good, choose 40 inches.
Material:
Then comes the material of the product. By the way, all materials provide similar durability, but they vary in terms of weight and rigidity. The majority of the companies manufacture composite material shafts. These shafts are pretty durable and have a balanced level of rigidity. On the other hand, carbon fiber is one of the most used materials in shafts. This material is lighter than composite shafts and has a soft surface. You can choose according to your preference.
Grip:
Beginners do not consider grip important, but it has great involvement in desired performance. Most shafts do not offer padded grips, while others have rubber grips. There are also foam grips but in very low quantities. No handle grip means the impact will directly transfer to your wrist from the shaft, which is a hurtful experience. While rubber grips are good for stopping the impacts, foam grips provide excellent jobs as they offer a comfy surface and enhance the quality of delivery.
Moreover, sweating will make your body slippery while hitting or holding the shaft. However the padded grips have the ability to soak up moisture, and some of them also provide slippery resistance. These grips have matte skin. So always prefer grips with moisture and slippery resistance, as it directly affects the performance.
Frequently Asked Questions
Conclusion
A sportsman on the field is like a warrior on the battleground. Victory or defeat is related to dignity and pride. In such complicated situations, one should never use the compromised equipment just to save a bunch of bucks. As a middy player, I know how hard it is to prevent your opponent from scoring a goal in a limited duration.
Therefore, you should use guaranteed accessories and prefer to choose each one separately. Anyhow, in this guide, I explained the 11 best lacrosse shafts for middies. I also mentioned a guide for beginners who want to purchase a correct shaft. I hope this guide helps you to find the ideal shafts, but if you are still confused, here are my two favorite ones.
Also see: Best Defense Lacrosse Shaft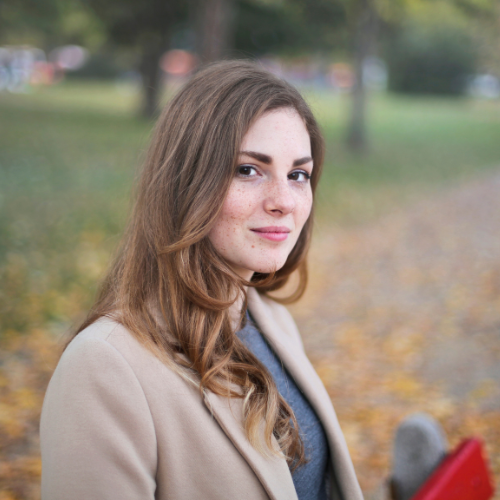 About Author
Hello, I am Amber Zoe. I have liked to play lacrosse since my childhood. I like to play with different teams. I have also been a coach because of guiding the team members well. Not only do I provide athletic guidance, but people know my preference for picking up lacrosse accessories. Because I always read everything very deeply and give a proper review. I have played almost every type of lacrosse ball and sticks. Millions of people liked my advice to get the best lacrosse accessories. So I have decided to write lacrosse reviews for a decade. The information I placed on my review is practical and authentic. You can buy anything which I prefer without any hesitation.